As we begin to leave summer behind, Aiken begins to see signs of fall in parks, greenways, and popular attractions. Excitement begins to fill the air as visitors and residents look forward to events.
1. Outdoor Excursions
Explore everything from Aiken's beautiful parkways to breathtaking gardens. Oaks from around the world along with many rare tree species dot the landscape and fill the parkways of Aiken. Take a drive through the iconic South Boundary Avenue under the canopy of oaks. Get in touch with nature at Hitchcock Woods among the largest urban forests in the nation. Explore Hopelands Gardens behind the wrapped serpentine brick wall, under a canopy of ancient oaks, deodar cedars, and magnolias. Enjoy the tranquility of the woods and watch wildlife at Carolina Bay.
2. Tours
Enjoy the cooler weather on a Pedego Bike Tour through historic downtown. Treat yourself to a self-guided phone tour through the Aiken Citywide Arboretum Trail. Tour the Savannah River Site Museum downtown Wednesday – Saturday. Take a Trolley Tour to explore historic homes and churches, equestrian sites, and more!
3. Oktoberfest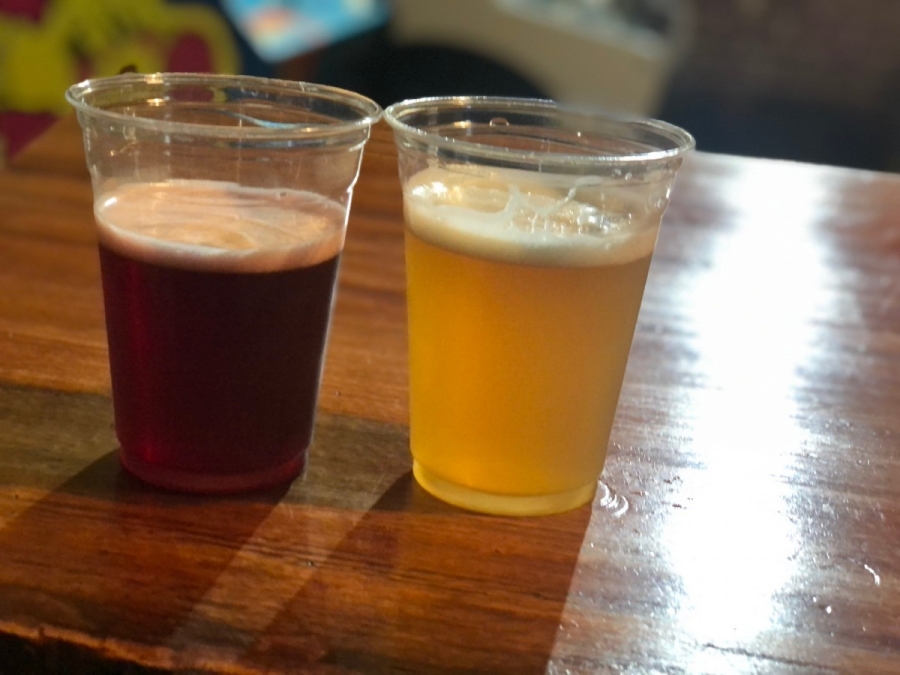 Oktoberfest is a popular event where visitors and residents can sample all the best beers paired with traditional German dishes, so join us for the Annual Aiken Oktoberfest on September 24! Embrace Oktoberfest for a cause at the Oktoberfest Run for the Roses 5K in downtown Aiken the night before the Annual Aiken Oktoberfest. Celebrate Oktoberfest with the horses at the Annual Advanced Oktoberfest Horse Trials hosted by Stable View Farms on September 25.
4. Fall Brew
Mellow Mushroom is prepping for autumn with a selection of seasonal beers like the Paulaner Hefeweizen draft, Sam Adams Octoberfest draft, and Dogfish Head Punkin Ale draft. Aiken Brewing Company is giving off fall vibes with their German Kolsch, (brewed with German Pilsner malt), and Thoroughbred Red with hints of caramel. The Alley Downtown Taproom serves craft beer and Kombucha with a variety of 48 taps of beer, ciders, wine, kombuchas, and sodas. Visit Aiken's newest Irish pub, Jameson McDubby's, 'Where Aiken Meets Ireland', for Guinness beer and a variety of other Irish favorites.
5. Fall Lattes and More! 
For everything pumpkin spice, try the Great Pumpkin Charlie Brown at Polo Grounds Cafe, or the famous pumpkin muffins and pumpkin latte at New Moon Cafe. Get the barista pumpkin spice latte (hot or cold) special at La Parisienne French Restaurant & Bakery! 
6. Festivals
Shop at Aiken's Makin' for beautiful handmade items, art, pottery, and personalized gifts, and sample delicacies like funnel cakes and kettle corn in beautiful downtown on September 9 and 10. Everyone loves the classic tradition of going to a state fair, and the Western Carolina State Fair returns on October 14 – 23.
7.  Polo, Steeplechase, and More!
The Aiken Horse Park hosts the Equus Events Aiken Fall Festival I & II on September 7-11, and September 14-18. Bring a picnic and refreshments at Highfield Just For Fun Show on September 17. New Bridge Polo hosts the USPA  Association Cup on September 14 – October 2. New Bridge Polo hosts the USPA  Association Cup on September 14 – October 2. Sit under the VIP pavilion or bring your own tailgate at Sunday Polo on September 25 – November 6.  Don't miss the exciting Best of the West Horses Western Horses on the Eastern Seaboard Sale/Auction on September 30 – October 1. Join us for the 29th running of the Aiken Fall Steeplechase on Saturday, October 29! Check out Aiken's new shop, TumbleWeed, where western meets boho chic with a dab of vintage taste! 
8. Music and More! 
Join us on Thursdays for Amp the Alley and stroll through The Alley with your favorite drinks. Enjoy an evening under the stars at Aiken Music Fest on Saturday, September 10 to hear live music by Lord Nelson. Don't miss the one-time event sponsored by The Etherredge Center and Aiken Symphony Orchestra presenting The Indigo Girls with The Aiken Symphony on September 16. Listen to an amazing string of hit songs performed by Ronnie McDowell, Uncle Danny Productions Featuring: Ronnie McDowell on September 22 at Amentum Center for the Performing Arts. Reserve your tickets to see Blithe Spirit, a smash comedy hit of the London and Broadway stages, on October 21 – 29.
Close out summer and welcome fall in Aiken. 
*This is not a complete list of events, and it is subject to change. Please visit our calendar for a full list.